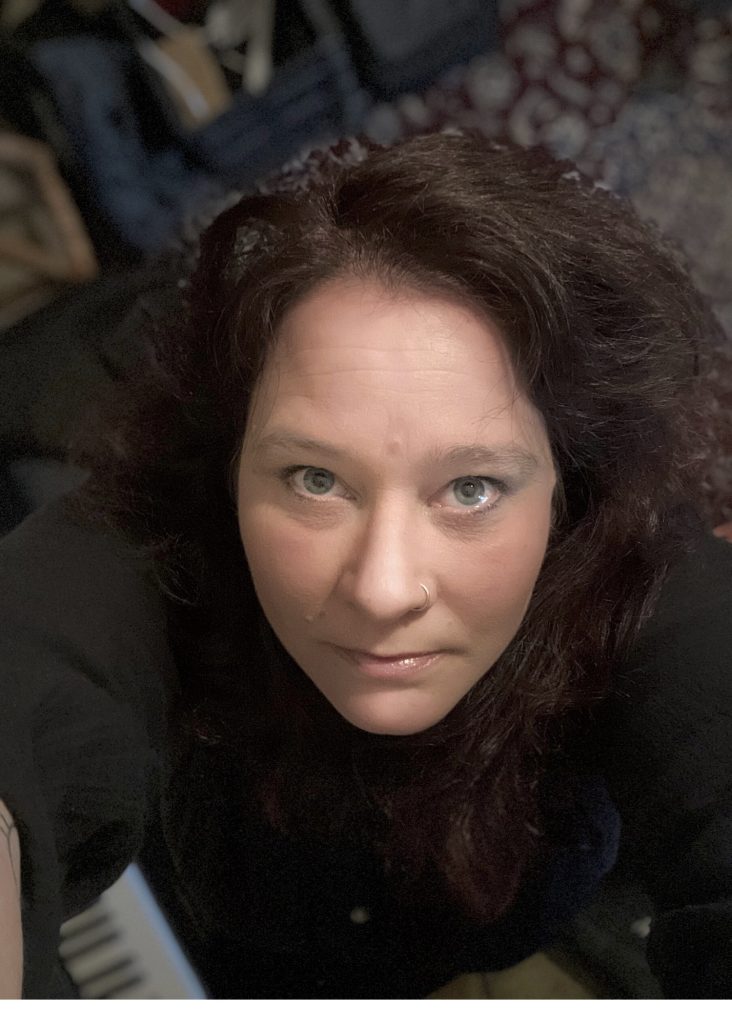 RUTH HAZLETON
Artist of the Year 2021 (Solo) | Australian Folk Music Awards
Nominee, 'Best Folk Album', 2020 – Music Victoria Awards
CONTACT: ruth@ruthhazleton.com.au OR +61 419487060
LINKS & SOCIAL MEDIA: https://linktr.ee/ruthmusic
BIOGRAPHY
One of Australia's most highly regarded folk singers, Ruth Hazleton is a multi-award-winning instrumentalist, singer and songwriter.
In a career spanning over twenty-five years (with multiple acts), she has recorded and toured nationally and internationally and been privileged to work with some of the world's most iconic folk & roots musicians including Andy Irvine (IRE – Planxty), Nancy Kerr & The Sweet Visitor Band (UK – 2015, BBC Folk Singer of the Year), James Keelaghan (Canada) & Bruce Molsky (USA).
Equipped with an electric guitar tuned to DADGAD and an open-back 5-string banjo, Ruth began her solo journey in 2019, releasing Daisywheel, produced by acclaimed musician and composer Luke Plumb (Shooglenifty). The album was nominated for 'Best Folk Album 2020' at the Music Victoria Awards and has been described as "…compelling and intimately fierce" (Living Tradition – UK).
Daisywheel is a lyrical voyage of history, struggle & resilience in song; a confluence and collision of ancient and contemporary and a cross-cultural zeitgeist. At times unapologetically political, the repertoire incorporates the many influences that have shaped Ruth's musicianship over the years, escaping strict boundaries of genre. There are flavours of Celtic & Anglo trad, old-time American music, Eastern European & Middle Eastern music and folk-rock with washes of electronic programming and beats.
Intrinsic to her musical identity, Ruth also works as a rogue folklorist and oral historian and is a committed activist and advocate for independent music and folk culture in Australia.
Ruth is currently working on her second solo album, due for release in 2023
NEW SINGLE OUT NOW ON BANDCAMP
QUOTES:
Full reviews HERE
…stunningly gorgeous… cinematic and hypnotic…

~ Ian Dearden (Trad & Now)
With Daisywheel Ruth Hazleton has taken her peerless command of traditional music and pushed outwards into beautiful new territory.

~ Jeff Lang
With an easy but refined musicality, it is her deep knowledge of folk music traditions, a historian's eye and a storyteller's heart that makes Ruth Hazleton one of Australia's most exciting artists.

~ Lucky Oceans
Ruth Hazleton is the rarest of artists. A sylvan voice, an experienced player's chops, a deep well of tradition to draw on and the ability to write songs that sound older and more lived in than most contemporary music.

~ James Keelaghan (Canada)
Whether a traditional song or a song of her own making, Ruth approaches her material with great understanding. Deeply concerned with the political and social, her convictions are intrinsic to the passion behind her music – evident in the strength of her music and her voice.

~ Andy Irvine (Ireland)
Ruth Hazelton's vast knowledge of folk music tradition saturates her own songs. She is a 'real deal' songwriter.

~ Kat Goldman (Canada)
Ruth Hazleton's Daisywheel is a breathtakingly beautiful work of diverse folk music that moves as it informs. Artistically deft and politically relevant, this album unapologetically stands up for First Nations, women, ethnically persecuted Kurds and the planet, taking aim at oppression, religious hypocrisy, war and greed. If an artist's job is to speak the truth of their time, these are the sounds and sentiments we want on our side.

~ Les Thomas, Unpaved (Melbourne, Australia)
"I'd always enjoyed Ruth Hazelton's work as part of the duo she shared with Kate Burke. Their ability to take traditional pieces and expand them, to breathe new life into old songs saw them as true innovators on the folk scene – both in Australia and the United Kingdom. Ruth's new solo release Daisywheel takes this sense of gentle unhurried exploration a step further. New production ideals meet old tunes, old poems are adapted, new songs are written on old themes, and traditional tunes find themselves underpinning contemporary lyrics. Like the Daisywheel on the album's cover, everything is cyclic and self-supporting, the final picture is arrived at via any number of musical detours. Put simply it's a record with traditional roots that could take its place and hold its own on any current playlist.

~ Mick Thomas (Weddings, Parties, Anything)
---
IMAGES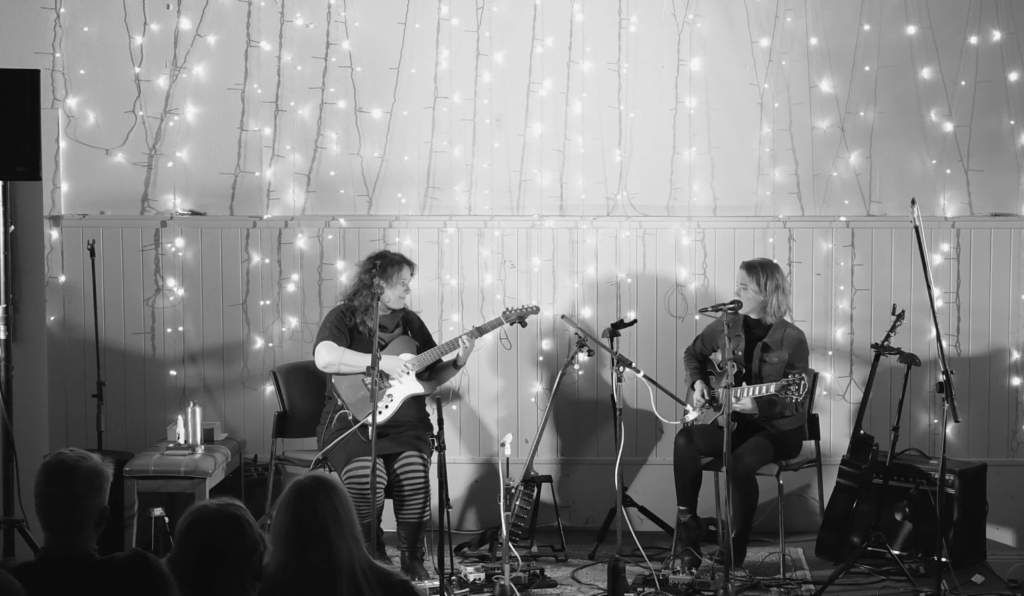 LIVE VIDEO
OFFICIAL VIDEO